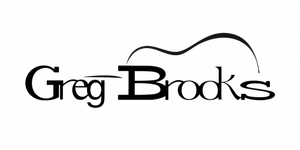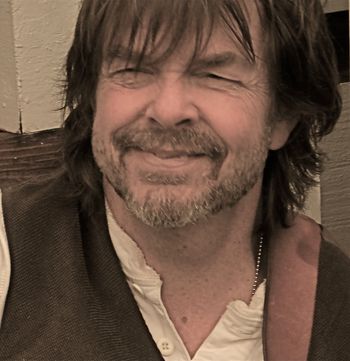 Folk rock singer-songwriter and renaissance man, Greg Brooks crafts compelling tunes that sparkle with infectious hooks, ear-pleasing vocal harmonies and homespun lyrics that tell tales of his colorful journey. His heartfelt music incorporates flavors found in classic rock, blues, folk, bluegrass and jazz and celebrates the tradition cultivated by the musical philosophers and spellbinding performers he most admires, including Crosby, Stills, Nash, Young and The Moody Blues to new a few . Through meticulously-arranged recordings and energetic live performances brimming with grooving bass lines and resonant guitar melodies that intertwine with the dynamic textures of his soulful voice,  Greg Brooks invites listeners to hold on to his songs like rare collectibles.
Brooks was born in Colorado Springs and immediately enjoyed the thrill of discovering new sounds. He reveled in the many stories his father, a professional jazz bassist, told him about his career in the music industry as he soaked in radio hits by The Beatles, The Ventures, The Kinks, The McCoys and big band and marching band music by Mitch Miller. Brooks began to learn the saxophone and guitar, but ultimately fell in love with the bass guitar.
He played bass in a variety of bands throughout high school while singing in choir, then continued to develop his own style and technique by studying music in college. Greg bought an acoustic guitar, the lyrics and musical phrases began to flow out of him, and he looked to the masterful songwriting of Stephen Stills, David Crosby, and others for additional inspiration as he churned out fresh material. He got married and continued to write songs and play in bar cover bands for many years while raising his family until, encouraged by his daughter, he started leading his local church band and was eventually moved to throw himself whole-heartedly into creating and sharing his own creations once again.
Now calling Montana his home, Greg puts on an engaging solo act and is joined by his wife Francie, a skilled harmonizer inspired by groups such as Simon & Garfunkel. Her vocals add an ethereal dimension to his work and have made her voice the "secret sauce" on stage and in the studio. 
Brooks' debut EP, What You're Looking For is a collection of songs that explore the joy, melancholy, love, heartbreak and bittersweet uncertainty that defines the human experience. The album was recorded by Chip Butters at ButterSound Studios in Everett, Washington and features seven originals. Greg Brooks is currently busy working on a brand new full-length album, which will release at the first of 2021. He will also be playing a series of shows during this fall and winter in Montana.